It's that time of year again! Time for Brisbane's biggest (and this year, Brisbane's only) whisky show / expo,
Whisky Live
.
Last year's event
was a little bigger, with a few new brands / expressions and plenty of old favourites. Unfortunately the exhibitors were fewer this year, with some very notable absences, largely down to a clash with Sydney's 'whisky fair', hosted by the Oak Barrel, being scheduled on the same weekend. But there were still a few interesting new brands in attendance, with some very different products on offer this time - whisky filtered through coffee grounds, anyone?
The event was held at a new venue this year, the Hotel Jen, whereas previous years' shows have been hosted by the QLD Irish Club. The room itself was a little smaller, and L-shaped, so despite the smaller afternoon crowd, it was still congested at times, although bearable. I can't imagine how the room would've coped at the night-time sessions, it would have to have been quite a bit worse. I also missed the ceiling of the Irish Club's function room, which is pretty much ceiling porn. Oh well, these things happen.
There were three separate sessions this year, over two consecutive days. I chose the Saturday afternoon session (as did many other enthusiasts), figuring it would be a little quieter than the other's, and hoping some of the 'non-enthusiasts' / heavy drinkers (read: booze hounds) would wait for the night-time session.
I'm getting on my soap box for a minute, because unfortunately I figured wrong. There were still a few drunken fools stumbling around & slurring their words, by 4 o'clock in the afternoon. I guess this sort of event accentuates the differences between your average whisky/spirits enthusiast, your average sensible punter, and the binge-drinking idiot who is only there to get plastered.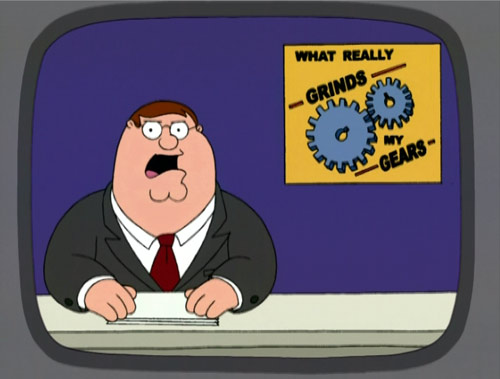 Maybe I'm just being a snob, or being naive. I didn't witness any actual aggression or violence, after all, and this sort of person is, thankfully, a small minority at this sort of event. But, unlike the afore-mentioned booze hounds, I empathise with the people manning the stands at these events. They aren't there to mindlessly fill that glass you're shoving in their face, they're there to tell you about their product, share their passion, or introduce you to new things. They've been on their feet for 3-4 hours at a time, over multiple sessions, and have fielded the same questions hundreds of times, from hundreds of people. They aren't being paid in helicopter flights or gold bullion, in fact many are their company's national brand ambassador, or head distiller, or even owner. And they've travelled to the event, on a weekend mind you, to spread the word.
So I empathise when they have to deal with someone who could not care less about what they're pouring, or what they're saying, and someone who is overly drunk, and is being disrespectful, or just plain rude. But can this even be avoided? RSA or no, it's near impossible for the presenters to individually manage the alcohol consumption of hundreds of people, in a small space, and if someone is refused a pour for these reasons, they're probably going to get upset, which could make the situation worse.
Increasing the price (it's now $99 a ticket) may turn this type of person away, but will also turn the genuine enthusiast and curious punter away. Restricting the number of pours (with a voucher system etc.) may help, but everyone else will suffer as well. So maybe there isn't much that can be done about it. Don't get me wrong, everyone's going to get tipsy or even drunk, and let their hear down, which is great, but some take it too far. After all, the pours are small, and there is plenty of food and water on offer, so everyone just needs to take their time and enjoy it. Anyway, that's enough ranting, let's get back to the good stuff.
Along with a decent selection of Scotch and bourbon, and a couple of Australian (Hellyer's road and Starward) and Japanese (Hibiki / Hakushu, and Kakubin) whiskies, there were some very interesting and very different new whiskies presented this year. The two that stood out as very different, for me, were 'Dry Fly' cask strength whiskey, made from wheat, and 'Kaffekask' from Appalachian Gap distillery, which was a corn & barley whiskey distilled through coffee grounds (don't ask me how, I have no idea). The former did remind me slightly of fly spray, and the latter reminded me of generic Chinese takeaway. Not necessarily in a bad way, but perhaps not in a good way either! Closer inspection required, maybe.
While I'm not normally a bourbon fan, I was charmed into trying one which sounded very promising: Russell's Reserve single barrel. Russell's Reserve is actually a brand subsidiary of Wild Turkey, and their (slightly cheaper) 10 year old bottling is now joined by this new expression, which has some strong appeal. The single barrel bottled at roughly cask strength at 55%, it's not chill filtered (yay!), and it
sells for just $75
in Australia. Russell's Reserve only use level 4 charring on their barrels, also known as an alligator char, which may help explain why it doesn't drink like a 55% bourbon. It drinks lower than that, and with a great level of flavour and texture. In fact I'd say this, personally, is the best bourbon I've tasted, especially accounting for the price. Normally I find bourbon a bit too sweet, but not in this case, it was very enjoyable. Just try and get a 55% Scotch, NAS or not, for $75. There's no such thing. Great stuff!
One great new idea they were doing this year were what they termed 'masterclasses', but were really 10-15 minute presentations, with a particular brand or distillery, in a separate room. While it could have been organised better (they announced the masterclass over a loudspeaker, and it's first-in, first-served), I look forward to what they do with it next year. There were three of these presentations during our session, and the one I chose to attend was for Starward / New World Distillery, actually presented by the owner himself, David Vitale, pictured above.
David actually worked for Bill & Lyn at Lark distillery, in Tasmania, for three years, before starting New World Distillery in 2007, in an aircraft hanger at Essendon airport, in Melbourne. His goal was to bring Australian whisky into more common usage, rather than it being saved for special occasions. Which means, he wanted to make it more affordable, and more approachable. And also to challenge the pre-conceptions regarding young non-age statement whiskies. He's certainly done that, with his original Starward (NAS, but matured for 2.5-3 years in Australian sherry / Apera casks) selling for around $80, and the wine cask expression (matured in Shiraz casks from South Australia) only a few dollars more.
We tasted both during the 'masterclass', and they're very approachable, easy drinking whiskies, but they're still good quality, they certainly don't taste that young. But that may be thanks to Starward whiskies being made using a massive solera vat, a system more commonly found in the Sherry bodegas of Spain. It basically means the vat is never emptied, and there's a mix of older and newer whisky in each cask.
David doesn't shy away from stating they aren't a traditional distillery, they're using technology where it helps, and are also not afraid of experimentation. For example, they've actually matured whisky in ginger beer casks, and the results were great (review coming soon). They've also matured a whisky in oak, and then filtered out the colour, just to screw with people's minds, I suspect! They also don't shave or re-char any casks, so there is still a little residual content in the barrel, and you're getting the full effect of the 'previous owner'. Not re-charring barrels also means they don't get the 'taming' / filtering effect that charring usually has on the spirit, but it doesn't seem to have mattered in the slightest. This is definitely one to watch.
The stand-out whiskies for me, though, came from the old & rare bar. After it's success last year, it was bigger and better this time around. For those not aware, the old & rare bar sells old / rare / expensive drams over & above the whisky live ticket price, and you keep the glass your dram is served in. They don't come cheap, but the prices are quite reasonable compared to what you might pay in a bar, for this sort of whisky. This year, we're talking 1978 Ardbeg (original bottling), 25yo cask strength Caol Ila & Bowmore, 50 year old North British grain whisky, Macallan cask strength (very rare), and 30yo Balvenie, to name a few. I had to try a few, and I took some quick notes on two of them, for your reading pleasure!
Ardbeg 20yo, 1978, original bottling, 43%.
$52 per dram.
Nose:
Soft, salty, some oak and tar, caramel sweetness.
Taste:
Very soft, decent texture for 43% though. Salty, soft earthy peat, coffee grounds.
Finish:
Quite long, spicy and earthy, creamy vanilla.
Notes:
Very soft, to the point where some suspected it was over-oxidised from a bad cork. Still pretty damn good, and I'm glad I tried it. I have had the privilege of tasting a 1975 Ardbeg before, although that was a 22yo Gordon & MacPhail independent bottling, at 40%, and it was better than this original, in this particular case anyway. But, where are you going to even see an original bottling from that era, let alone be able to taste it!
Caol Ila Feis Ile 2013, 15yo, 56.5% cask strength.
$39 per dram.
Nose:
Sweet, grassy and meaty. BBQ spices, heavily smoked ham, light earthy peat.
Taste:
Wonderful. Sweet and peaty, meaty, slight smoke and ash. Lovely velvety texture.
Finish:
Quite long, and quite soft, a little spice and dry, earthy peat.
Notes:
Just awesome. The second Diageo feis ile release I've tried, and another stunner. Not quite as good as the
Lagavulin
I tasted at the old & rare bar last year, if my memory serves me correctly, but still brilliant. Better even than the (more expensive) 25yo Caol Ila I also purchased, but that was still good. Moral of the story, Caol Ila is awesome, Diageo Feis Ile bottling's are awesome. Ding ding, we have a winner!
Yes, the Feis Ile won, big time. Another brilliant cask strength Caol Ila. I wish Diageo would take a page from Ardbeg & Laphroaig's book, and make these releases more widely available. But then, that might ruin the magic. Maybe, Mr. or Ms. Diageo, you could just send me a bottle every year, and it can be our little secret! Another old & rare of note was Macallan cask strength. I didn't buy one myself, but was generously given a sip from another drammer's glass, and holy hell was it good. A real sherry monster, and quite different to Macallan's current range, but also impossible to find, especially at a reasonable price. Sad face.
So, all in all it was another good event, and hopefully next year's will be even bigger & even better. I'd like to see a bit more involvement from Diageo's Scotch brands, and (as always) some sort of presence from Ardbeg & Glenmorangie (LVMH) is like a faint dream I've almost given up on. But you never know, perhaps next year if there isn't a calendar clash with another show, we'll get more presenters making the trip. On a personal note, it was great to catch up with some fellow whisky nerds, share a dram and a laugh and some knowledge, and just talk about whisky for a few hours. It's a great way to spend an afternoon.
Cheers!